For Pets' Sake Humane Society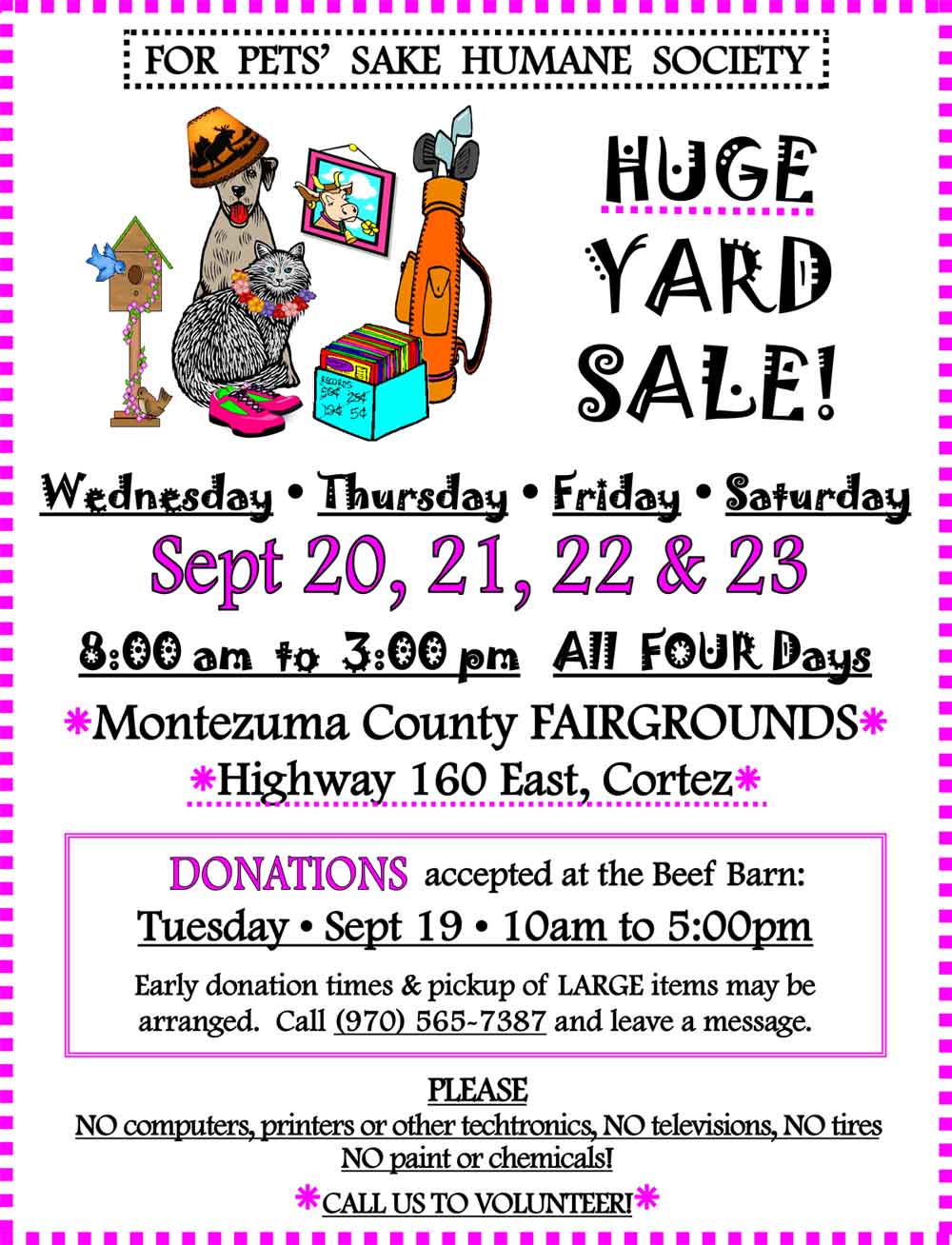 Transform your attic overflow into critter comforts
Each year we ask our community to band together in an effort to turn gently used garage and attic treasures into much needed funds for our FPS projects.
From clothes to books to bicycles to housewares to that dusty Rembrandt in the attic… everything we can recycle through our Yard Sale Fundraiser goes to assist the many projects For Pets' Sake spearheads on behalf of our pet community.
Looks like fun, right? Join us at our next FPS Yard Sale — you just might find that special knickknack to complete your collection, and the critters will thank you for it.