For Pets' Sake Humane Society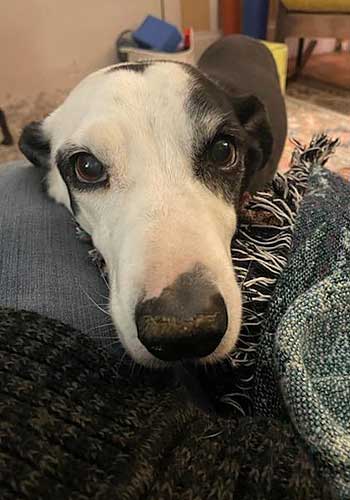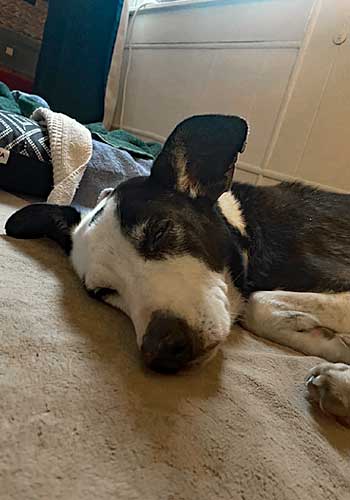 Available for Adoption: Bo
Sweet Bo was found standing in the middle of the road one cold winter day in November, and thankfully his finder was willing to take him home to safety. She made him up a warm bed and got some food in him and then called the number on his collar.
Bo's owner recently moved out of state and left him with an acquaintance where he thought he would be okay. Turned out the acquaintance did not take him inside at night even though it was below freezing, and were not keeping him safely contained. The owner surrendered him to the finder and asked her to find him a better home. She contacted For Pets' Sake and we got him to to the vet.
They think he's about 10 years old. His rear knees are very enlarged and they're not sure why. It could be from a previous trauma or perhaps it's genetic. At this point there's nothing that can be done to correct them, but we've got him on some pain meds in hopes that he can be a little more comfortable. He gets around okay, but has a stiff gait that appears uncomfortable.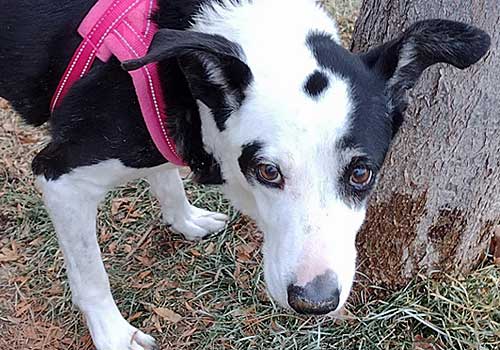 After about a week on the meds he was getting around better and seemed more comfortable. His teeth are in pretty good shape for his age, but we've got him on greenies and other chewy things to hopefully keep them that way. He's already neutered and is now up to date on vaccines.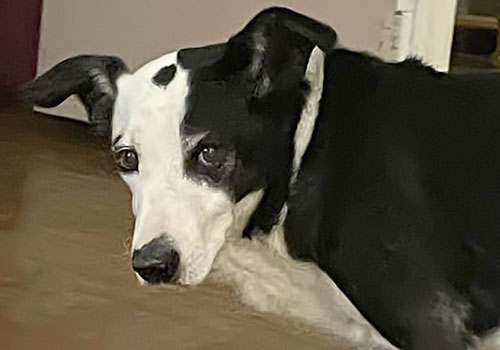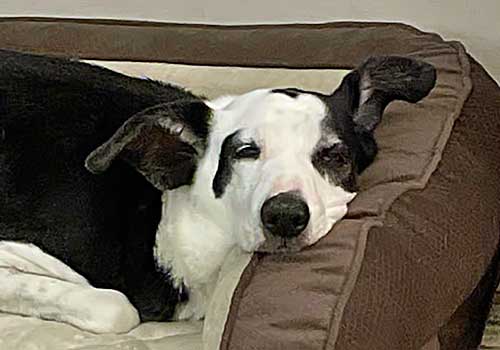 He's very very sweet and is content to have a warm soft bed, regular food, and a little bit of exercise and petting each day. He behaves flawlessly in the house and gets along with the other dogs. I can't imagine cats would be a problem. He doesn't seem aggressive in any way shape or form, and he doesn't move that fast.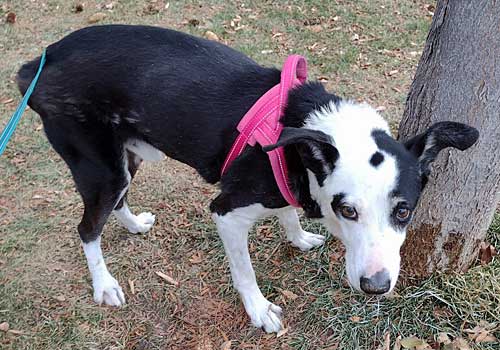 Bo just needs to find his special person that wants a sweet companion and wants to make the last few years of his life as comfortable as possible. Currently fostered near Cortez, Colorado. Please let us know if you'd like to meet Bo, by calling 970-565-PETS.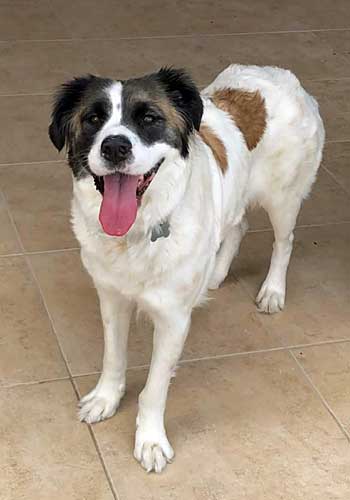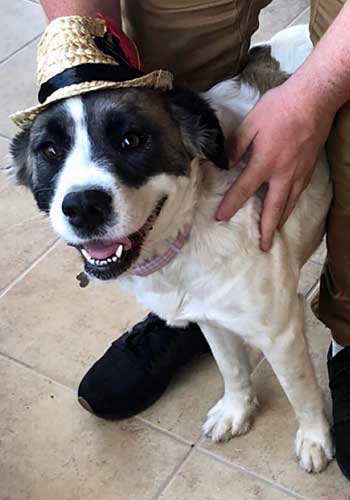 Available for Adoption: Hope
This is Hope and she's an Australian Shepard/Saint Bernard mix. Her family is moving to Texas and will not be able to take her with them. She's about 6 years old, spayed, chipped, and up-to-date on vaccines.
Prior to being rescued, she was attacked by a German Shepherd, so she is a bit skittish around bigger dogs, but for the most part will keep to herself. She is a very loyal and sweet dog. She loves older kids. She became reactive with the 1 year old daughter in her current home. Prior to their daughter being born, they exposed Hope to babies crying and tried to train her to be comfortable around young children. Hope never acclimated to the new baby. She's never been aggressive and they're being very careful to make sure there's no chance of that happening, but a home without tiny children will be required.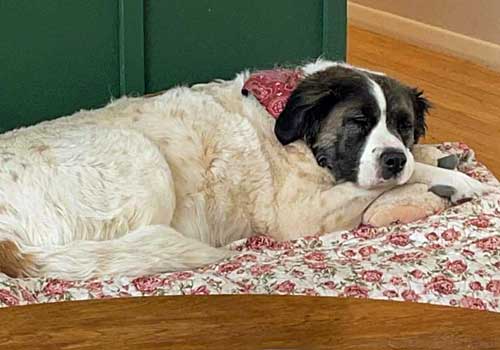 Hope is a very sweet and energetic dog. She would do well in most environments. She loves toys and to play fetch. She rides in the car very well. She's currently about 50 lbs. Her family said she's very healthy, very athletic and she can scale a 6 ft fence if left alone outside. Currently in the Cortez Colorado area. If you think Hope will fit into your family, please let us know by calling 970-565-PETS.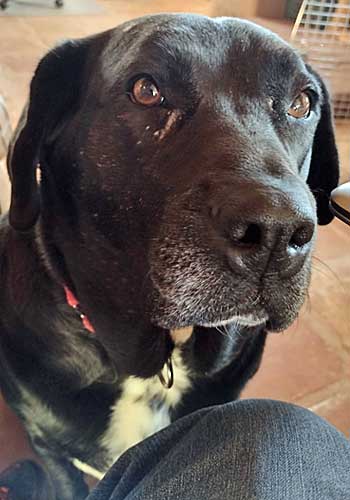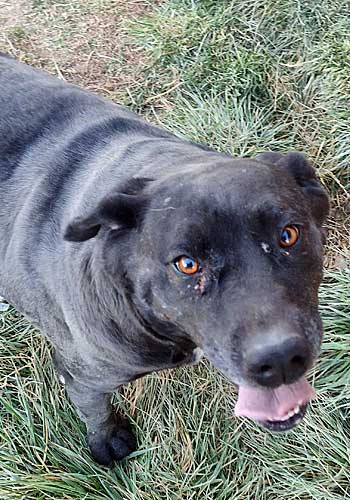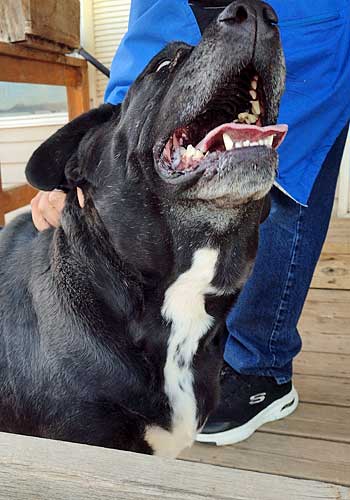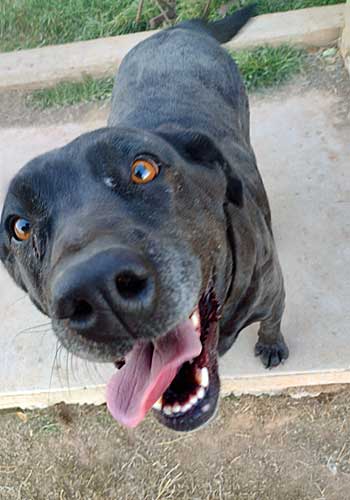 Available for Adoption: Charlie
This is Charlie. Charlie is a 3 year old spayed lab mix. Tragically, her owner died very suddenly leaving her homeless. She's been an outdoor dog, and is desperate for attention. She is quite overweight, and could really benefit from a home where she will get plenty of exercise.
She's been in her foster home about 2 weeks and has already lost over 6 lbs. so it's simply a matter of overfeeding. She's up to date on all her vaccines and we had blood work done to see if there were any thyroid issues and her numbers are perfect. She's heartworm negative and on both heartworm and flea and tick preventative.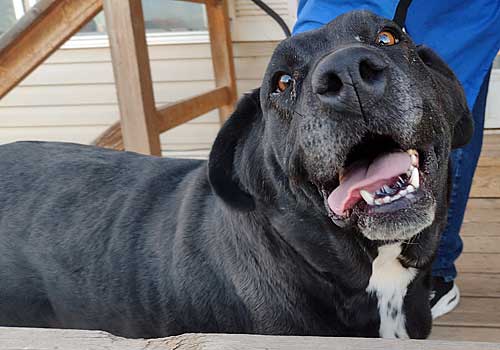 Charlie was never walked on a leash before so we've been working with that and she does quite well now. She wasn't crazy about getting in the car at all at first but she now jumps in a low car with some coaxing. She's learning to be patient for affection. She's learning to sit quietly while being petted and not climb up on people and nudge them demanding attention.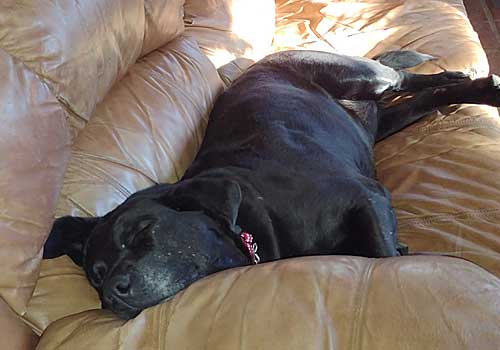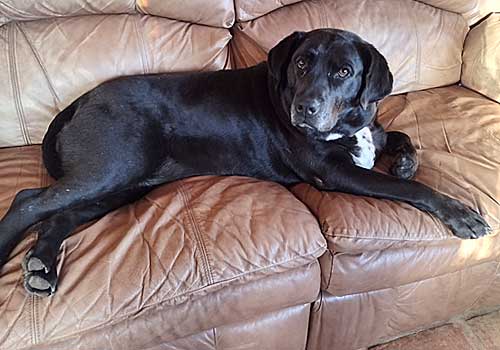 She just really needs a patient living home, exercise and some loving discipline and boundaries. She's a lab, so I think if somebody spends the time with her, she can learn and be a great companion. Wherever we walk she's glued to my side pretty much and very responsive.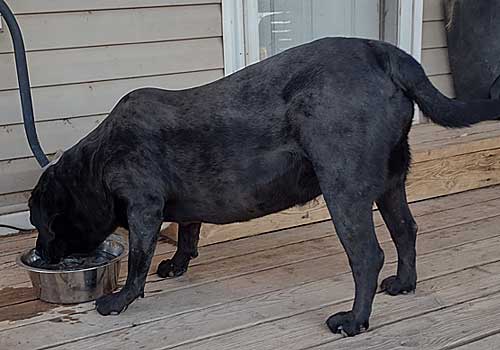 Charlie is sugar sweet and loves people. She's living with 7 other dogs and is doing very well. She's been around cats briefly and seems to ignore them. She's really just about the people. Charlie is fostered in the Cortez Colorado area. If you're interested in being Charlie's hero, call us at 970-565-PETS.
Available for Adoption: Jerry
Meet Jerry!!! Jerry is excited to see you, he's excited to see the other guy, he's excited to see everyone. He is a big love bug and just eats up the attention and is so so sweet.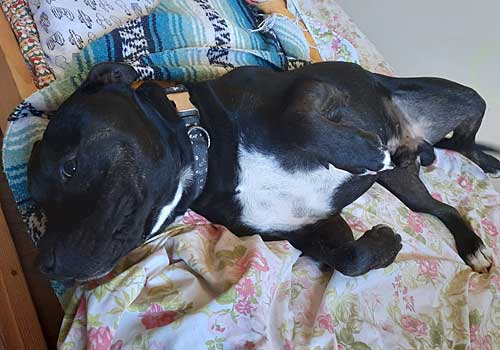 Jerry has a tragic story. His owner committed suicide while Jerry was in the house. Thankfully one of the owner's friends was able to get him out shortly after and has been caring for him ever since. He loves people so much he runs up to everyone, will jump on them if invited and hug them and is such a lover. He's a little bit reactive with other dogs, so introductions will need to go slow. Cats are an unknown so probably not a great idea. He has been around the children and did well, caution and supervision is always advised with kids and dogs.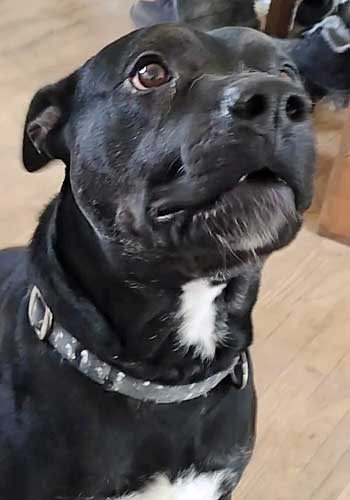 We've had Jerry to the vet once and he's had all of his vaccines. He is scheduled to be neutered in a couple of weeks and then he will be ready for his new forever home.
He's a young guy, maybe two or three and such a beauty. It's really hard to get a good picture because he's black. Jerry would love a new family to call his own. He is is currently fostered near Cortez Colorado.
We KNOW Jerry would love to meet you, and if you would like to meet him, please let us know by calling 970-565-PETS.