For Pets' Sake Humane Society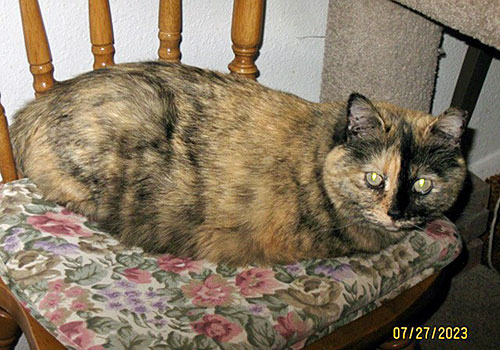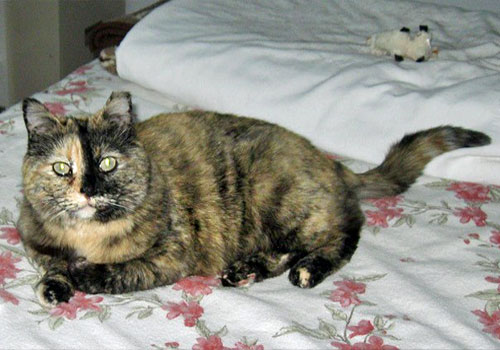 Available for Adoption: Mindy
Meet Mindy! She is a beautiful short-haired tortoiseshell who is looking for a new place to call home.
Fourteen years ago, Mindy was a For Pets' Sake foster cat and she was adopted into a very loving home, fast forward to now – her owner recently had to go into a nursing home so Mindy is finding herself without a person to call her own.
She is spayed and up to date on her vaccinations. Due to her age we did bloodwork on her to make sure all her parts were functioning properly and it came back perfect, no health issues at all. She recently had a dental with some extractions which went very well and she is fully healed from that.
Mindy is a bit shy to start, but when she gets to know you, she will be your best friend. She loves to lounge in her cat tree or a cozy bed and she still likes to play a bit. She is very mellow and easy-going. She would prefer to find a home where she can be spoiled as the only child, she is not really into other cats and we are unsure of her past exposure to dogs.
If you think you could provide Mindy with a quiet, laid-back place to live out the rest of her years, call 565-PETS to arrange a time to meet Mindy.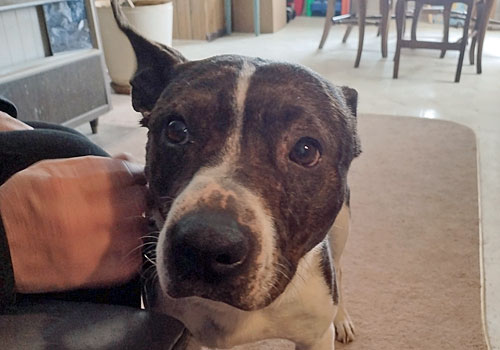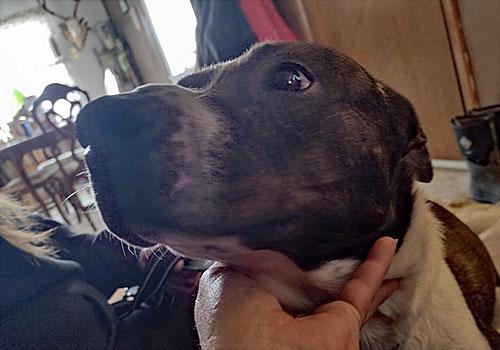 Available for Adoption: Precious
This is Precious. She's only about 4 years old and has already had at least one litter. The good news is she got spayed shortly thereafter and I'm told she's up to date on her vaccines. We have to confirm early next week.
She belongs to someone who got a divorce and couldn't keep her at her new apartment so she gave Precious to her ex. She showed back up at the woman's mom's house about 6 weeks later, but is not the same dog.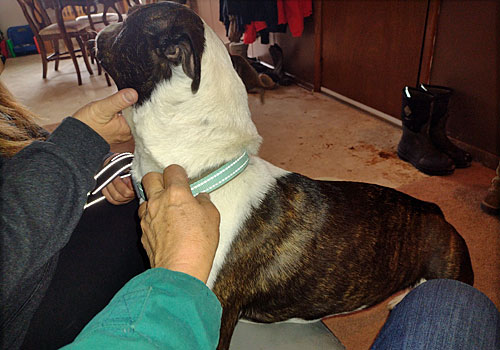 She's very emaciated and she now has some food aggression. She's also quite nervous and skittish. She warmed up to me quite quickly and was very sweet and loved the attention. She kept her tail tucked and kept her eye on me, but she liked the gentle petting and soft words.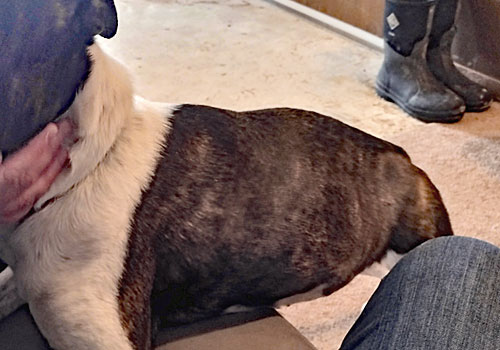 We had her on a leash and we brought out one of the other resident dogs also leashed. And she seemed really excited like she wanted to play and wanted to get to that dog. But when I allowed them to get close the first thing she did was nip. They've been keeping her separated from all the other animals which is a good idea but hard to do long-term. I'm just hopeful that there's someone out there that has some resources to work with this sweet girl.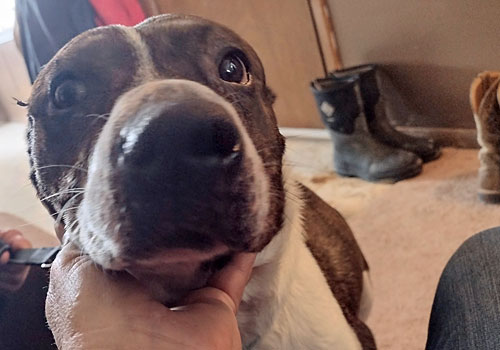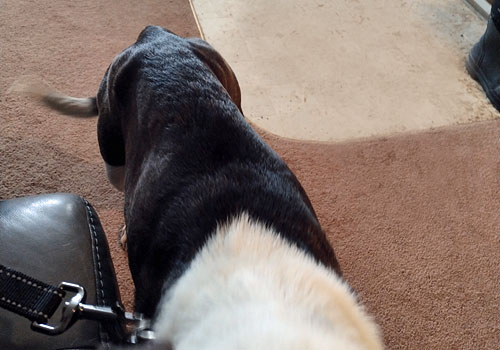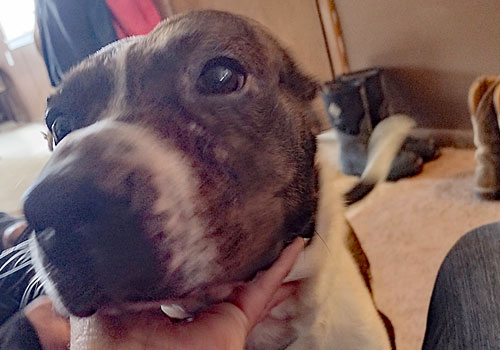 Precious has been around children her whole life as young as two and does great. Cats are an unknown but probably not a good idea. She just needs someone patient and sweet to her and kind.
If anybody has any ideas for this beautiful girl please let me know. She still has lots of weight to gain, she's way underweight ribs sticking out and every vertebrae showing. Quite a few scars and wounds on her face which are heartbreaking. I'll be calling her vet on Monday to see if I can get her records.
She is located in the Cortez, Colorado area. If you'd like to meet Precious please call 970-565-PETS and we will put you in touch with her people.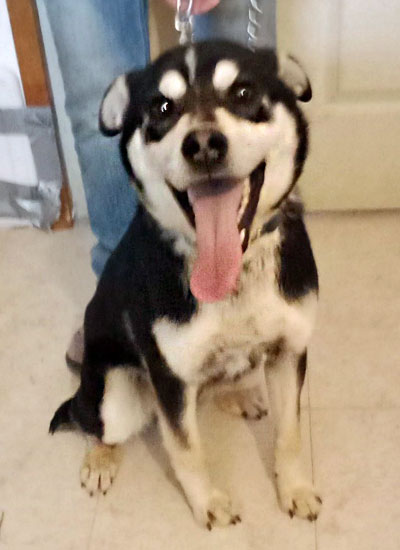 Available for Adoption: Buster
This sweet boy was rescued on the street in Red Mesa Arizona and the kind people that found him have gotten him vaccinated and neutered. He's just about a year old and maybe in the 50 to 55 lb range. As you can tell from the photos he's a very happy boy, and probably a husky mix. He's young and energetic, and needs a home that can spend a lot of time with him getting the exercise he needs.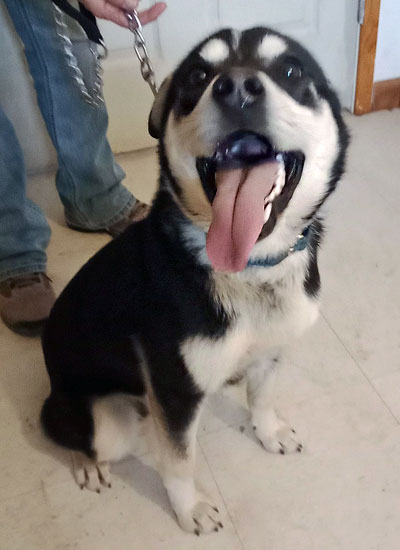 He gets along with most dogs that he's met, but there's a male dog in his current home that does not seem to like him. Careful introductions with other animals might be necessary to ensure there's no conflict. He has not been around cats. The foster is not seeking a rehoming fee, but will be very particular about where he goes. He's been through a lot and can only go to the best home that will commit to him for a lifetime of loving care.
Buster is currently located near Red Mesa, Arizona. Please contact Elise at 928-349-8010.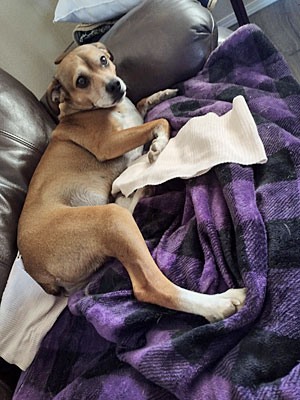 Available for Adoption: Barkley
This little cutie pie is Barkley. He's been with the family for a couple of years and he's a sweet little guy, but they're having some big family changes and think he would do better in a new home.
Barkley is a little guy maybe 30 pounds, neutered and about two and a half years old. He's up to date on vaccines. He gets along great with all the family dogs and cats and kids.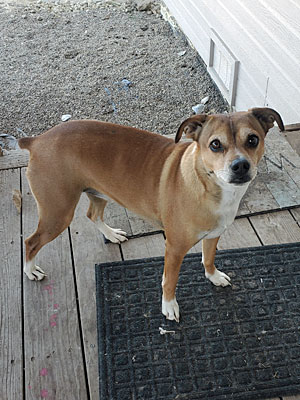 His one flaw is that despite being neutered a couple years ago, he's still likes to mark. They're trying him with a belly band and hoping to get a handle on it. He's never been caught in the act and he doesn't do it very often but she'll just notice evidence and he's the only male in the house.
If you want to learn more about Barkley, please call his owner Kristina at 970-759-8902.