For Pets' Sake Humane Society
Make your Pet a Member of For Pets' Sake
We now have Pet Memberships in For Pets' Sake Humane Society available for all of your furry (and feathery and slithery, etc.) friends. Memberships are $15.00/pet and if you send us a photo and description or story about your pet, we will post it here on our Pet Memberships page.
To make your pet a member and supporter of For Pets' Sake Humane Society use our secure online form, enter your pet's information, and pay the $15.00 membership fee via PayPal. You can still use your major credit card to pay for your Pet's Membership via PayPal if you don't have your own PayPal account.
And of course we want to see photos of all of our pet members and hear their unique stories! You can upload your digital photo directly using the online Membership Form, as well as your pet's description/story. Please be sure to label the photo file with your pet's name.
If you prefer to pay by check and postal mail please print the Membership form, fill it out, and send the completed form, your payment (made payable to "For Pets' Sake Humane Society"), and your pet's printed photo and description/story to our P.O. Box listed at the bottom of this page. Be sure your materials have your pet's name AND your name on them. The photos will be posted from the date of receipt until July 30th, one month after our membership year ends on June 30th.
You can also make a donation to For Pets' Sake in the memory of a friend or loved one, be it person or pet. For more details visit our Memorials page.
Pet Member Smili
Smili is an energetic Chihuahua-Jack Russell mix who loves the outdoors. She likes to hike in our local national forests, and earned her National Parks Bark Ranger certificate at Petrified Forest/Painted Desert NP. She's a great traveler and has visited 15 states, including fun walks along the Atlantic at Assateague Island National Seashore in Maryland.
Her favorite toy is an old sock stuffed with old socks. Her favorite color is UPS truck olive green, which she never misses an opportunity to bark at when it passes or brings a delivery. Smili knows that she's a very lucky dog and is proud to be a member of For Pets' Sake!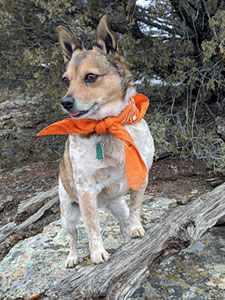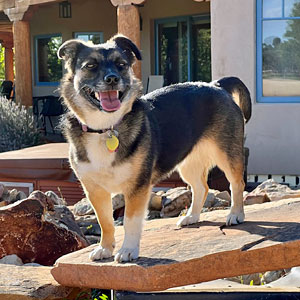 Pet Member Yahzee
 Yahzee is a rescue whose name means "little one" in Navajo.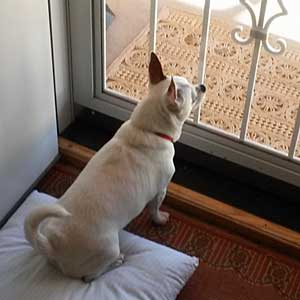 Pet Member Kim Jung Un
Kimmie is mostly Corgi and a little bit Chihuahua. He is hard at work guarding his assigned area of responsibility.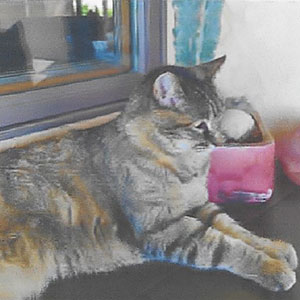 Pet Member Olivia
Guards her space, shy.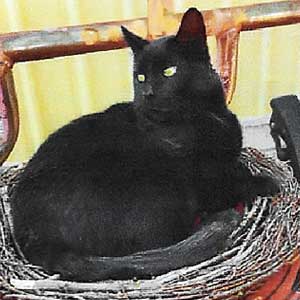 Pet Member Batman
Batman thinks he is a dog, a constant chatty companion.
Pet Member Piper
PIPER (with Moosie)… Guardian, smart, pretty.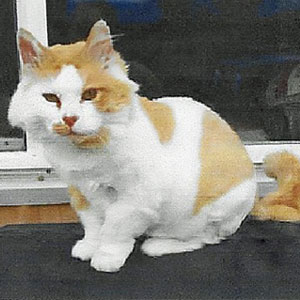 Pet Member Zippy
Sweet longhair who loves a summer haircut.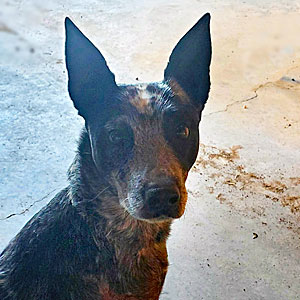 Pet Member Lucy Long
Lucy is a rescue dog and has only three legs, missing her right front leg. Lucy doesn't recognize she is missing a leg and gives her owner inspiration every day.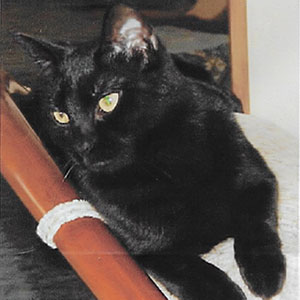 Pet Member Hazel
"I rescued a 3 week old one pound Hazel. She fit in the palm of my hand. Hazel is now 2 years old and quite the girl. Her best bud is my dog Abby. She is the youngest of my animal companions but she runs the show. She is always close by as I am her MOM."   – Ann Elmore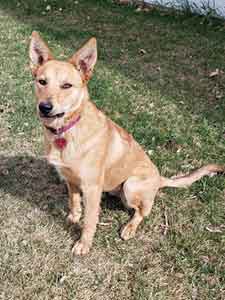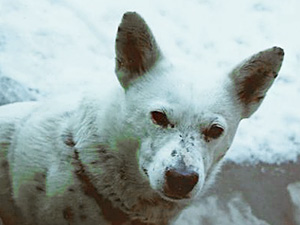 Pet Member White Wolf
White Wolf is a deaf Queensland Heeler. His best friend is FPS Member Duane K. Murphy.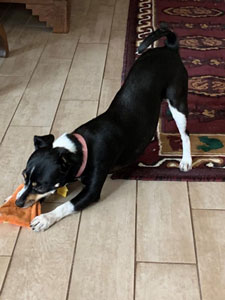 Pet Member Squirt
Squirt was adopted 2 years ago from the county shelter in Phoenix. She is 4 years old now and called Squirt because she is the fastest thing I've ever seen, when she isn't cuddling on my lap.
❤️ – Lorri Morgan