For Pets' Sake Humane Society
Like most areas, southwest Colorado has thousands of wild, stray, and abandoned cats who live outdoors. They live in barns, under sheds and trailers: anywhere they can find shelter. Our commitment to help these cats was the beginning of the For Pets' Sake Feral Cat Project in 2009.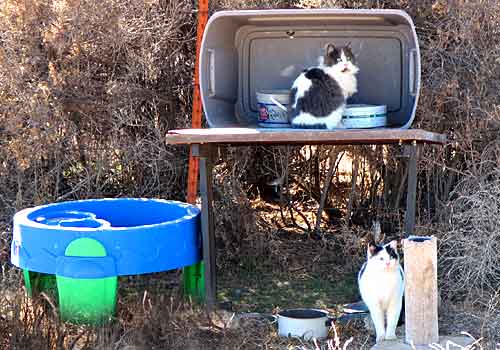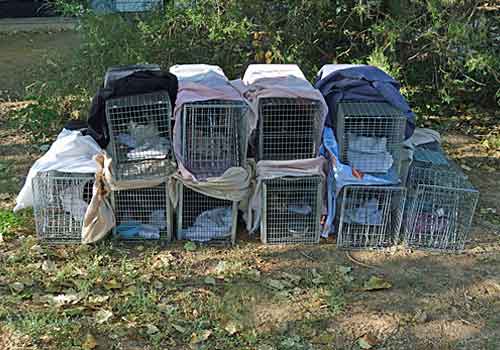 The Feral Cat Project helps in three major ways:
Trapping the cats for their first and only trip to the vet, where they are spayed or neutered, get a rabies shot, a basic medical checkup and treatment for problems like fleas, ticks, and infections. Cats are then returned to their homes, a process known worldwide as TNR (trap-neuter-return). For Pets' Sake pays 100% for these services with the goal of having healthier cats who will NOT produce any more kittens.
Feeding good quality food on a regular basis. FPS provides food to about 50-70 colonies every year for caretakers who are willing to feed the cats, but cannot afford the food. Colonies may range up to 40 or 50 cats, so food becomes a large expense. For Pets' Sake volunteers also feed several colonies who have no caretakers.
Fostering kittens rescued in the colony. If trapped before they're eight weeks old, kittens can easily socialize and find homes. We also rescue an occasional adult who is obviously friendly and desperately wants to have a family again. Rescues are the most satisfying part of the project — seeing first hand that we're making a difference and saving lives.
What To Do If You See A Single Kitten Or Litter Outdoors:
DO NOT
help them immediately. Their mom may just be away finding food or in the middle of moving the litter and has stashed a kitten temporarily. Keep an eye on the kitten/s and if the mom does not return after several hours and the kittens are starting to cry loudly and wander, then think about helping them.
A tiny kitten is ALWAYS better off with its' mom until it's old enough to eat on its' own. But if the mom has been killed or has abandoned them, then, they do need help. Only when you're SURE the mom is not coming back, take them inside and call For Pets' Sake. We may be able to take them, but foster homes fill up quickly during kitten season.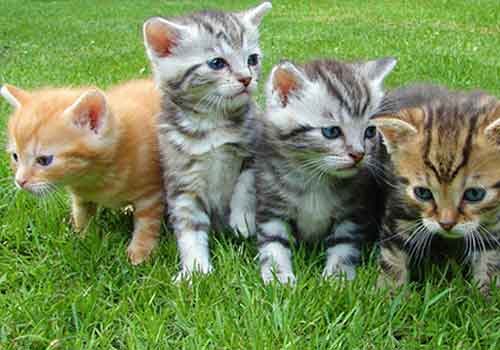 They need warmth, safety, and food. If the kittens are under four weeks old, they need kitten formula
(NOT COW'S MILK)
in a bottle. And if they're too little to use a litter box, their new human mom needs to help them with that, too. For Pets' Sake is always happy to give experienced advice on how to care for them yourself. It can be quite a commitment for whoever rescues them.
Extensive information about feral cats can be found at Alley Cat Allies.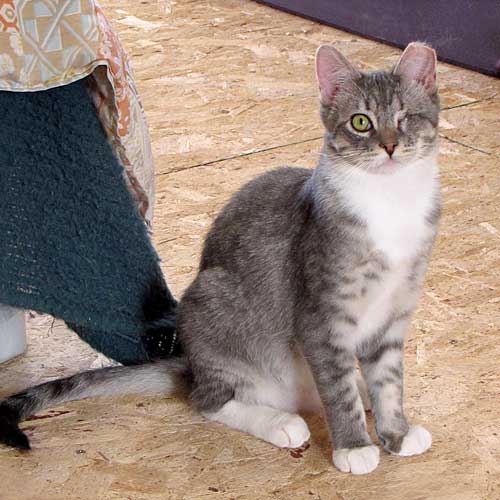 View our Feral Cat Project Annual Report (.pdf).

The Feral Cat Project must have financial support to do this important work. In our first three years, PetSmart Charities provided substantial grants to set up the program and get it going. Starting in 2011, the Friends of the Aspen Animal Shelter stepped in and have been providing the Feral Cat Program with certificates for free spays and neuters for feral cats every year. The average has been about 100 certificates a year, with double that number in 2020 to help during the COVID pandemic.
This consistent support is very welcome and much needed, but grants only pay for about 30% of the cats we fix. And they don't cover food, vaccinations, or medical care at all. That money comes from individual donations and For Pets' Sake fundraising events. Without this support there would not be a Feral Cat Project.
Do you need help with a Feral Cat colony?
If you take care of a colony in southwest Colorado or nearby, we can add you to the list of people needing help.
Call FPS: 970-565-7387 for program information.
2023 Year-to-Date FCP Statistics
Feral Cat Program Statistics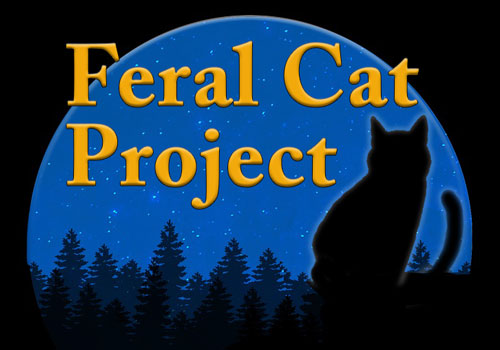 Make a Donation
If you are interested in volunteering, we always need help trapping cats, feeding colonies, and especially fostering kittens.
To make a donation, please use the donation button below, or mail your donation to Feral Cat Project, P.O. Box 1705, Cortez, CO 81321.