For Pets' Sake Humane Society
Improving the lives of companion animals
For Pets' Sake Humane Society
Improving the lives of companion animals
For Pets' Sake Humane Society
Improving the lives of companion animals
For Pets' Sake Humane Society
Improving the lives of companion animals
For Pets' Sake Humane Society
Improving the lives of companion animals
For Pets' Sake Humane Society
Improving the lives of companion animals
For Pets' Sake Humane Society
Cortez, Colorado
WELCOME!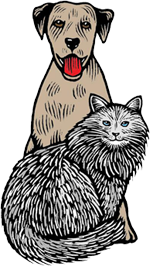 For Pets' Sake Humane Society is a group of volunteers who work to improve the lives of companion animals in Montezuma & Dolores Counties, Colorado. Established in 1987, For Pets' Sake is a 501 (c) 3 not-for-profit organization. We have no paid staff and rely solely on generous volunteer help so 100% of donations go directly to helping the animals. Our operations are funded by membership dues, fund raising activities, contributions and grants. We also have established a permanent Endowment Fund to ensure that assistance for pets in need will be available into the future.
What For Pets' Sake Does:
Provides foster care for cats and dogs awaiting adoption
Provides financial assistance for spaying and neutering pets
Helps local pet owners pay for emergency veterinary care
Sponsors low cost vaccination clinics
Helps homeless cats and dogs find Forever Homes!
Works with existing caretakers & manages feral cat colonies through our Feral Cat Project
Provides doghouses to dogs in need through our Adopt a Doghouse Project
Provides free dog and cat food to hungry pets who are spayed or neutered
Board of Directors
Lynn Dyer – President
Pam Smith – Vice President
Liz Markum – Treasurer
Rachel Caciagli – Secretary
Debbie Davis
Sally Jo Leitner
Kathy McWhite
Marian Rohman
Jack Schuenemeyer
FPS Newsletter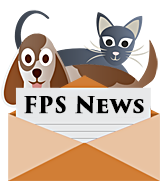 Stay up-to-date with all the latest happenings, pet related news and views from For Pets' Sake Humane Society.
FPS Amazon Wish List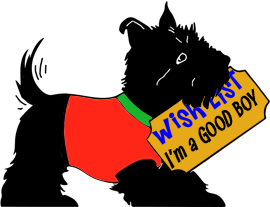 Check out our Amazon wish list to see if you can help support the animals of our community.
You Can Help
There are lots of ways to support our pet family — one of the most rewarding is becoming a foster "parent." Call 565-PETS (7387) and leave us a message if you would like information about fostering a cat or dog, kitten or puppy in your home. There are animals in our community who desperately need your help. If fostering isn't an option, visit our Volunteer Page to discover the many other things you can do to make a difference in the life of a pet.